VISUAL CONTEMPLATIONS
Visual Contemplations depicts the journey of the soul 'from slavery to freedom',
expressing in a simple way the subtle concepts of the early wisdom tradition
in a series of original and vivid paintings.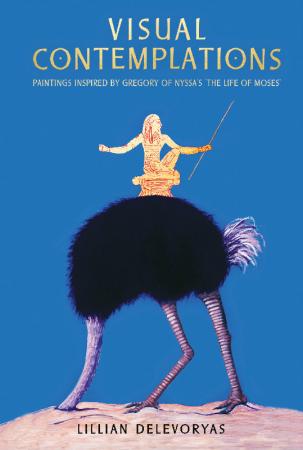 The book is inspired by Gregory of Nyssa's 'The Life Of Moses', in which he uses the familiar story of Moses' life
as a metaphor of the spiritual journey. These paintings may be seen as representing the third stage in a process:
the first being the Biblical text of the narrative, or the 'historia'. The second, St. Gregory's commentary on the text,
or what was called 'theoria', a contemplation on the deeper aspects hidden in the narrative. And the third,
in which the intention of the artist is to bring to life the inner meaning of the text through painting
– one might say a kind of 'pictoria' – a visual contemplation.
With the skill of an iconographer, the eye of a designer and the wisdom of maturity,
the artist presents a series of paintings that depict one of the foundation stories of western culture.
This book reflects a spiritual classic seen through 'the eye of the heart.'
Some of the paintings featured in the book are displayed on this site.
To view, click the 'Gallery' tab above then select 'Visual Contemplations'
published by Sansom & Co
available from amazon